omg I'm still updating from October gahhh

There was a Halloween masquerade party run by the corset and accessories shop Abilletage. It was probably the party with the best dressed people I've ever seen! Some people wore lolita but most wore some kind of decadent romantic style gown with corsets. There are lots of pics so I'm not going to add a lot of commentary. The location is the Trump Room in Shibuya, a popular place for all the cool Tokyo kids to hang.

My eyeeeee (I can't wear eye masks because of my glasses so I went with an eyepatch)


Outfit rundown:
OP: VM
Blouse: Excentrique
Bag: IW
Tights: JetJ
Bonnet: Triple Fortune, modded by me
Mushroom necklace: made by me!

I went with two lovely ladies,
iona_chan


And
scare_ah


My homemade mushroom cage



We both had mirrored bloody eyepatches but it's hard to see.



Strip show thingy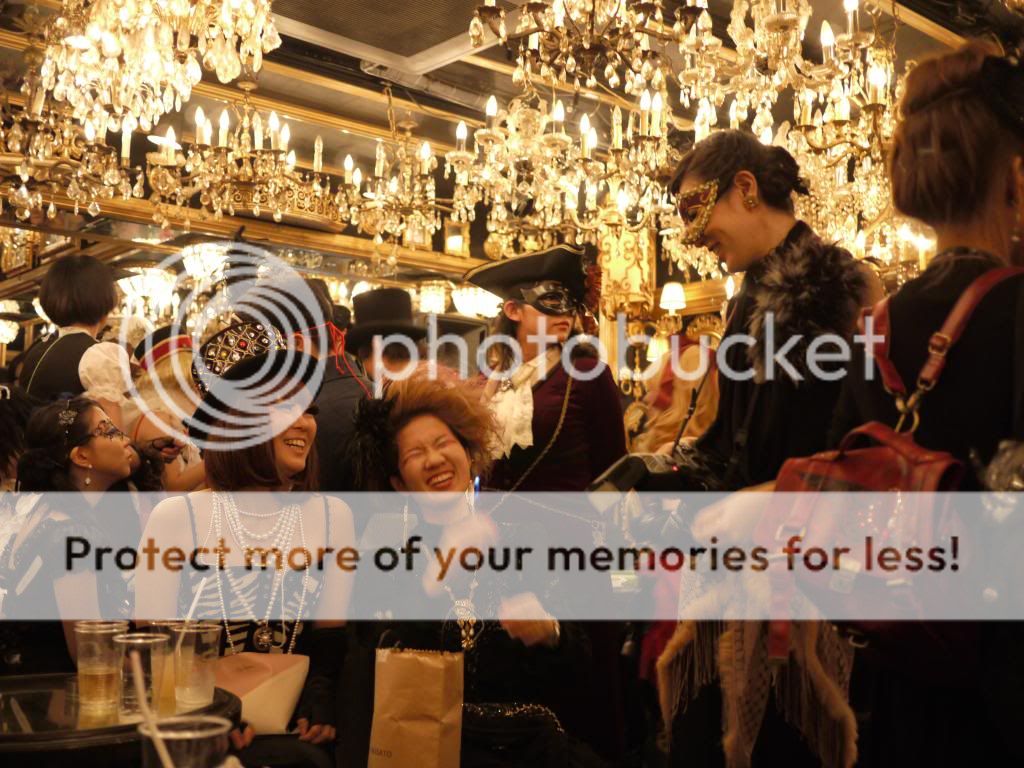 Part of the event was trick or treating - you brought your own candy and went around trading with others. I brought a bag of Black Thunder, I really like those!



Creepin...



Leaders of the Tokyo steampunk comm



One floor has black walls and the other has red!



There were some booths with things for sale.



Fabulous owl man!



Costume contest!



The winner was the teal, purple and orange girl in the middle (because she represented Halloween or something)



That's all! After the party we were starving so we went to Fridays for dinner but all the intensity of the event, the crowds and the awkward bonnet + eyepatch combo of discomfort gave me a terrible headache! But I'm glad I went!