The entrance. They rented out a restaurant for the party.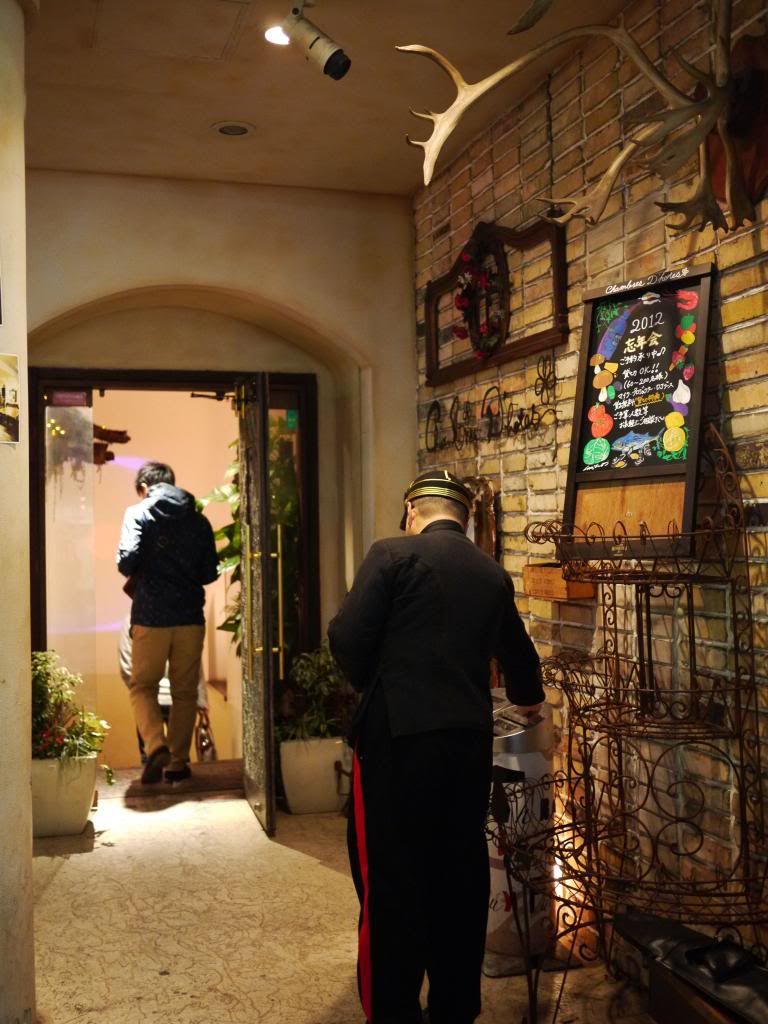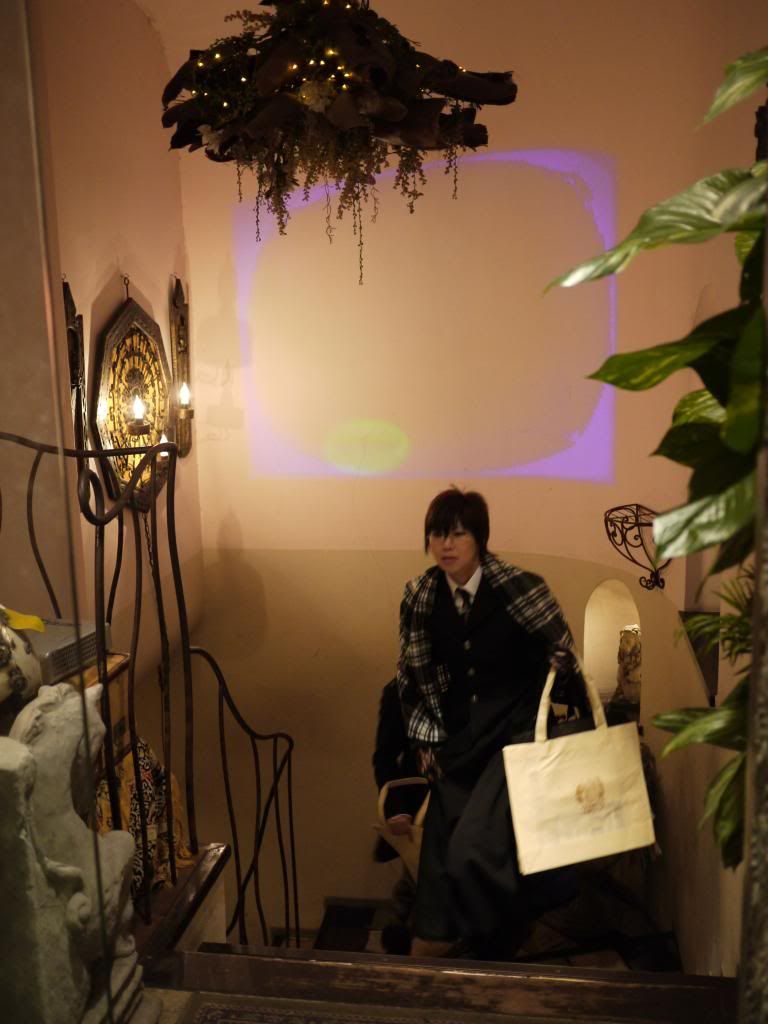 My tablemates. It was pretty dimly lit inside so a lot of the pictures are a bit yellow.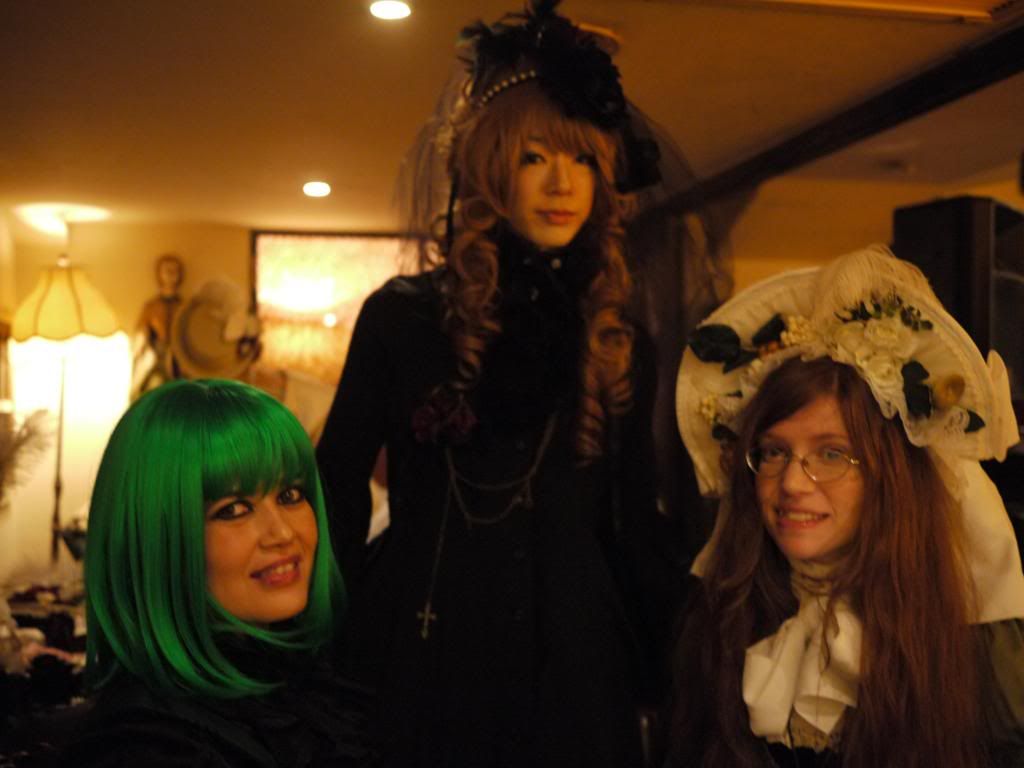 Sapphira too!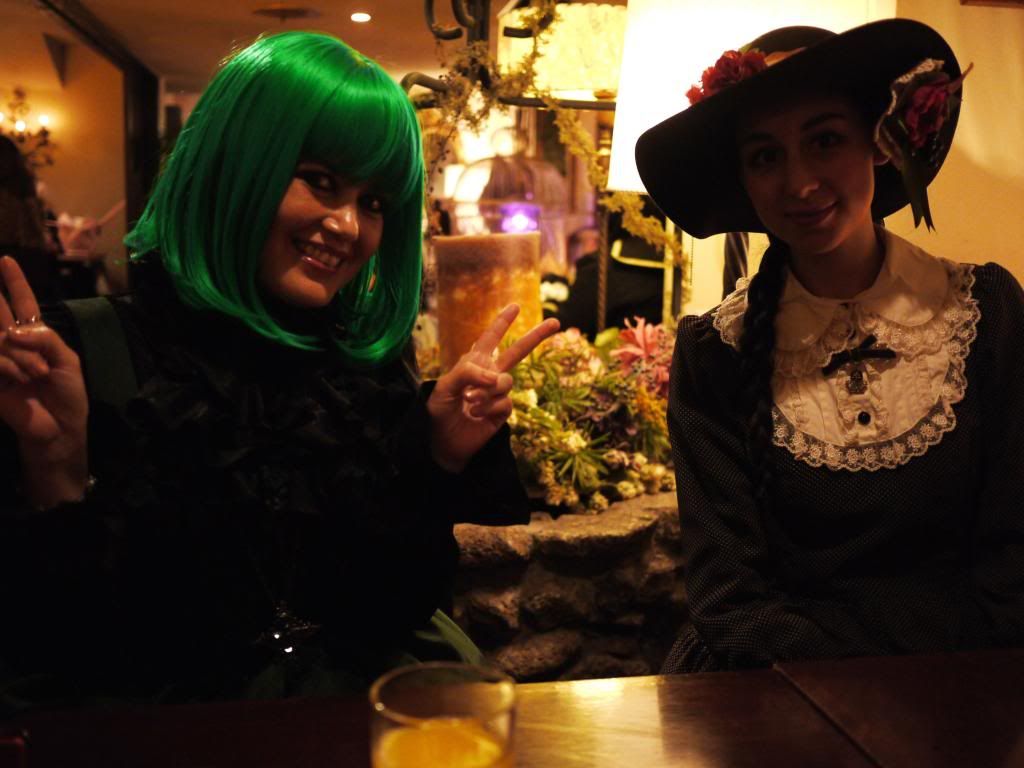 The food was buffet style, and not really enough to go around so you had to fight for it a little :P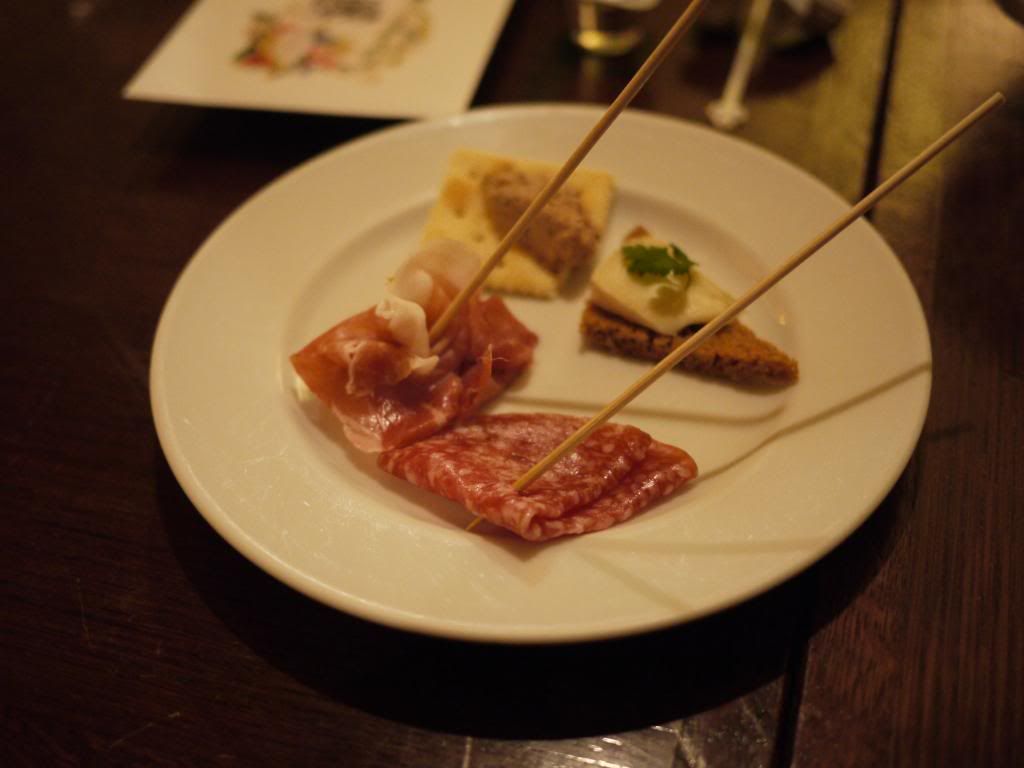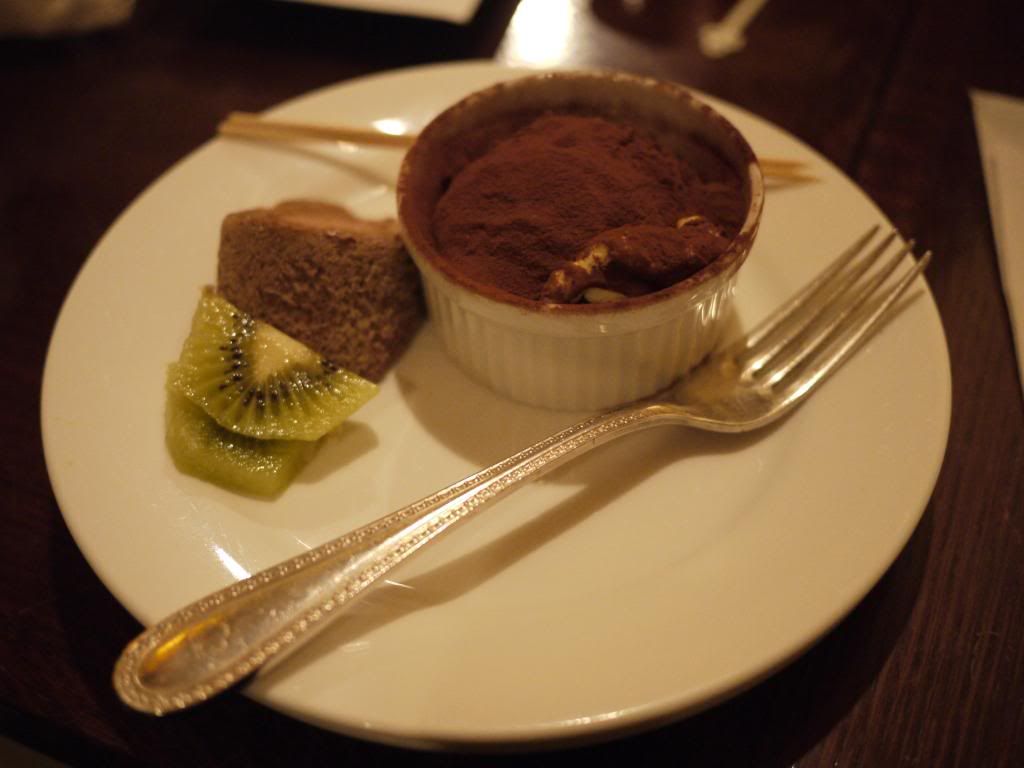 Free drink bar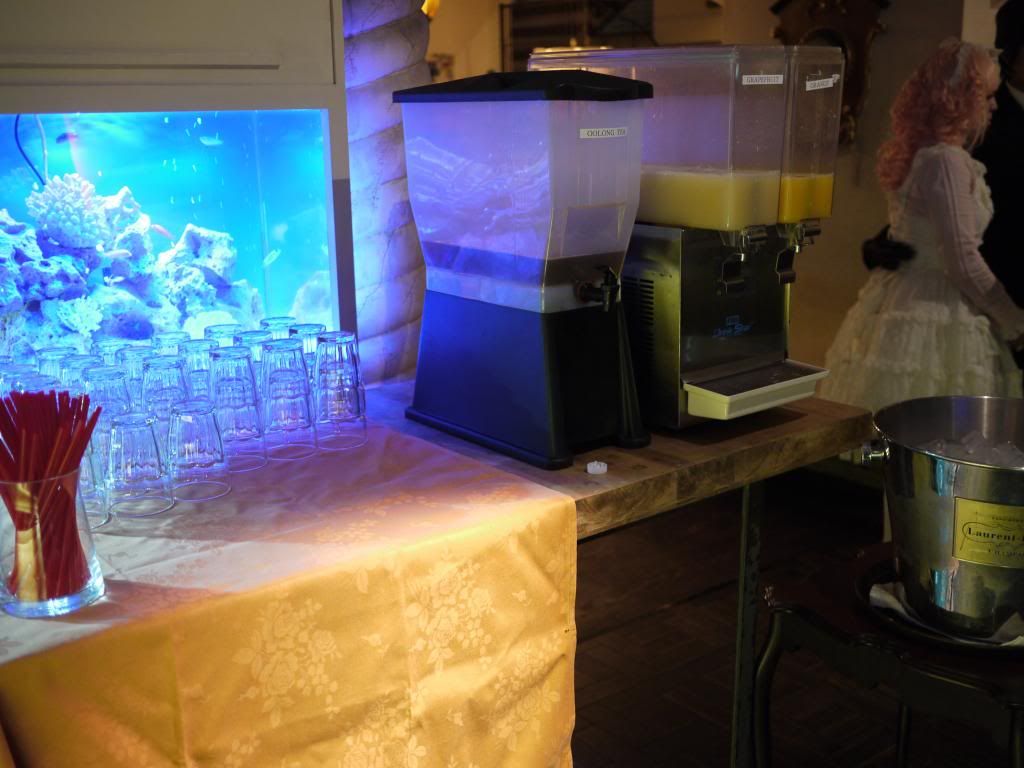 Onto the gorgeous attendees!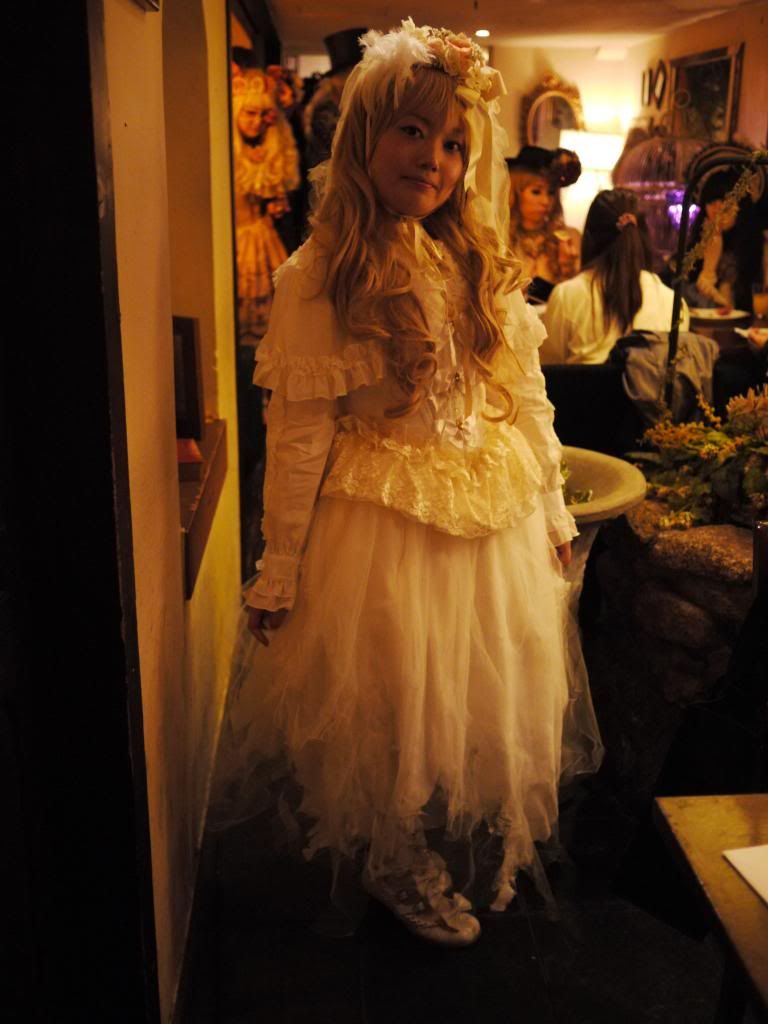 Midori-chan!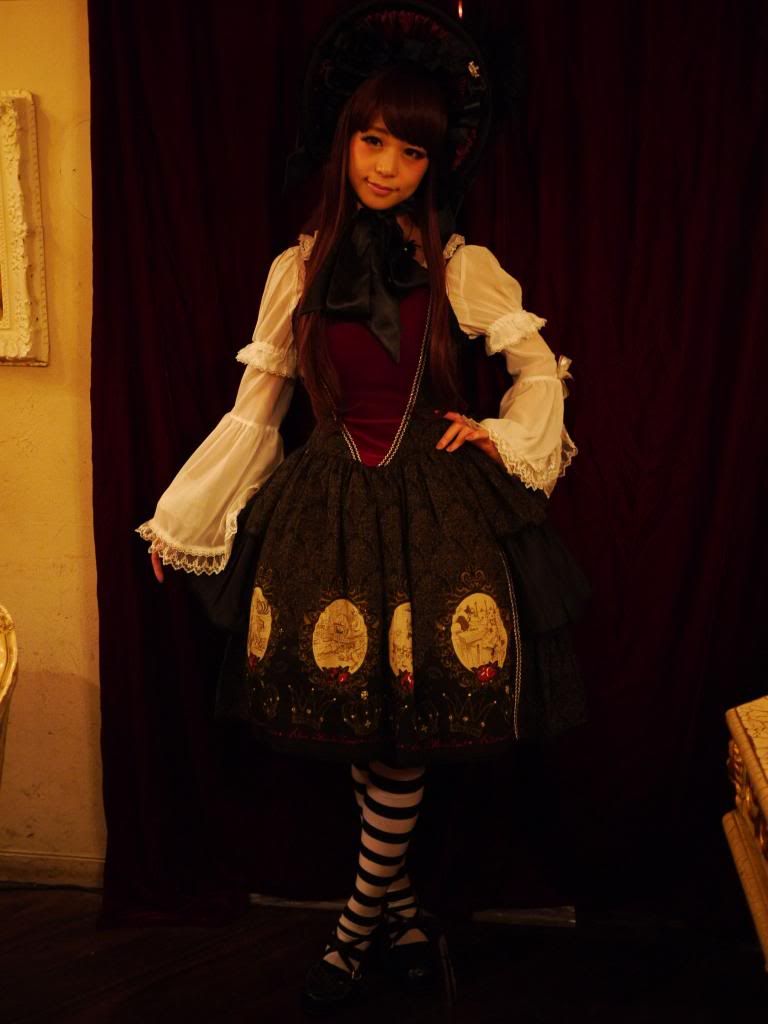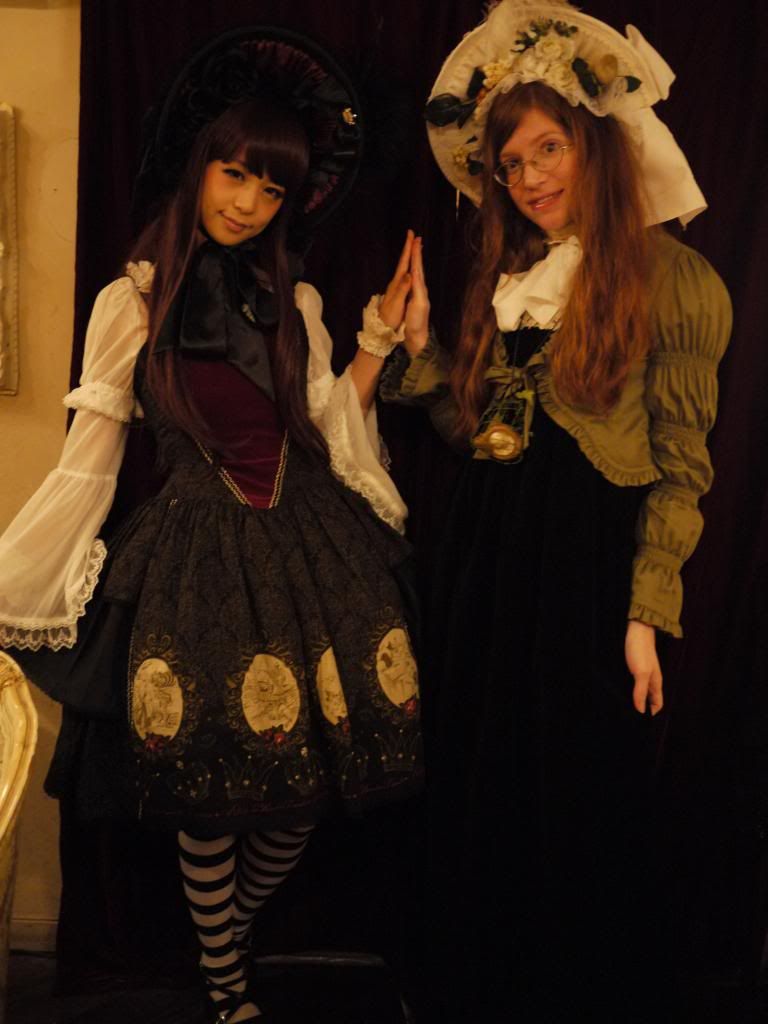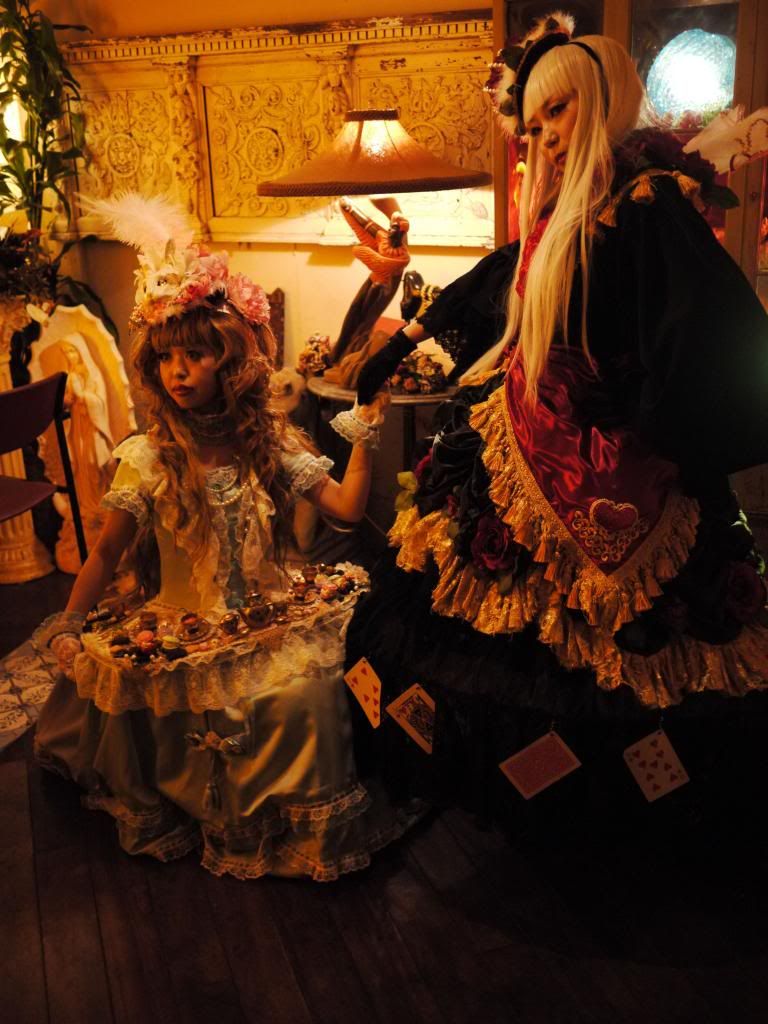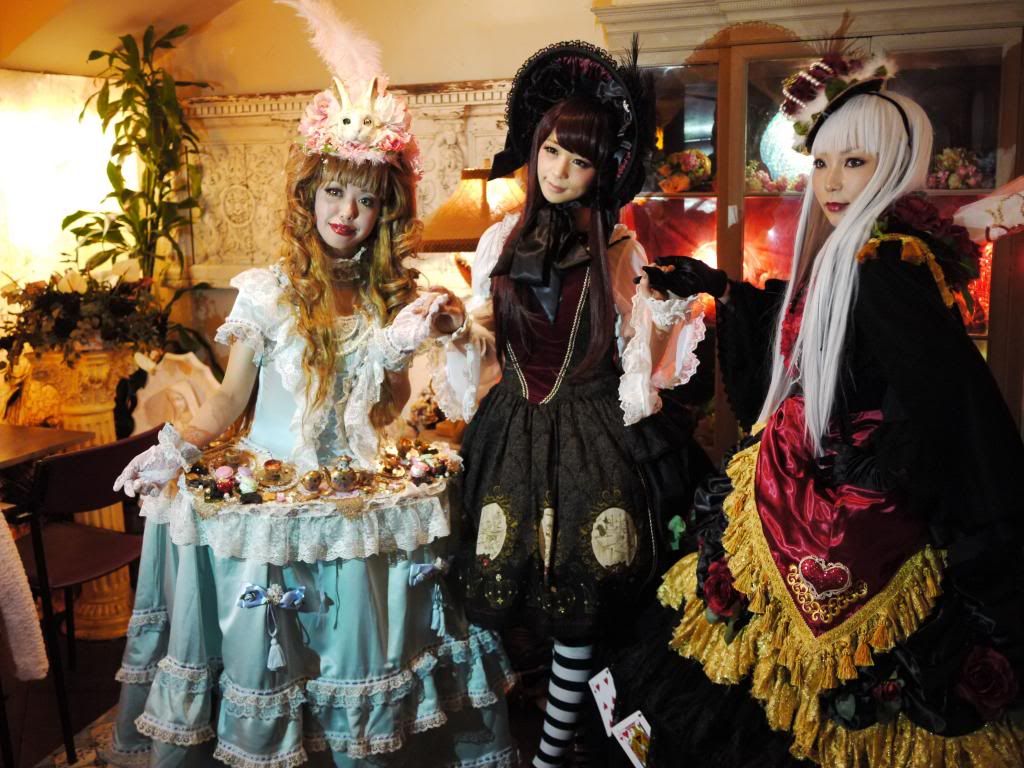 Yes, there is a tea party going on on dat skirt!!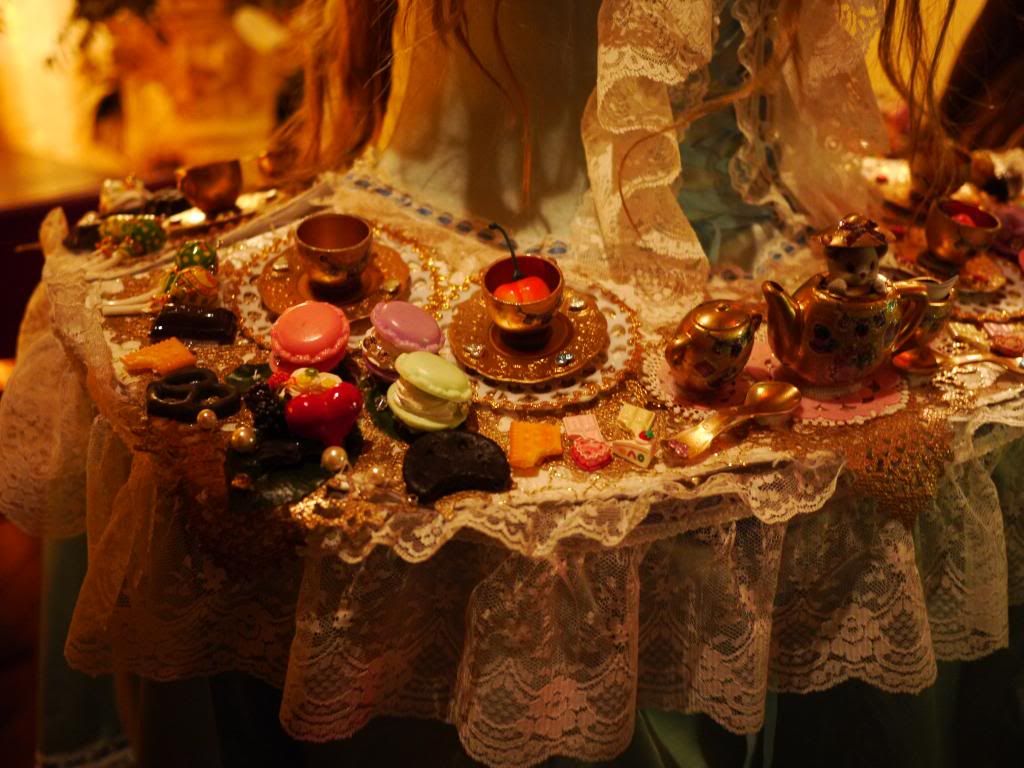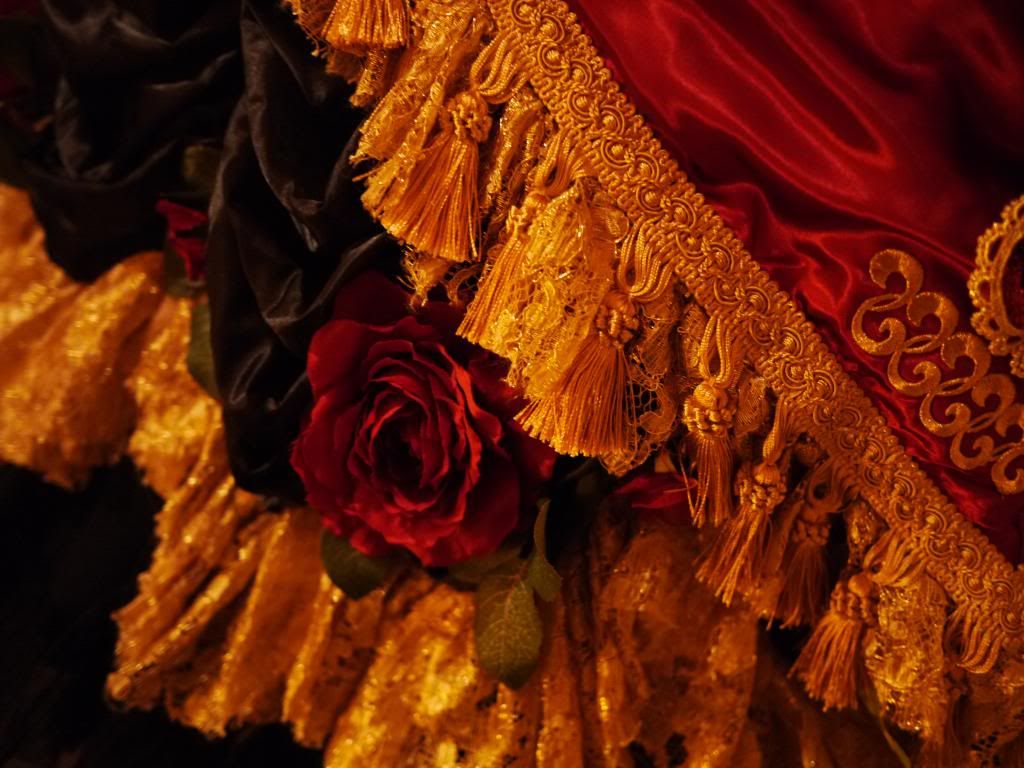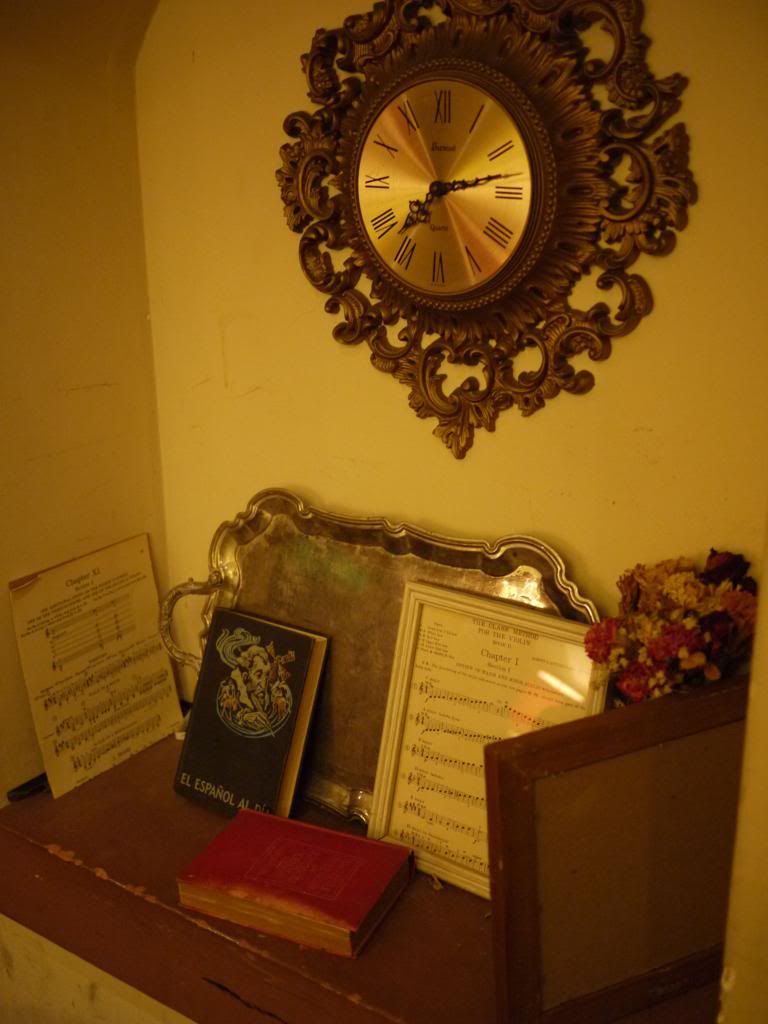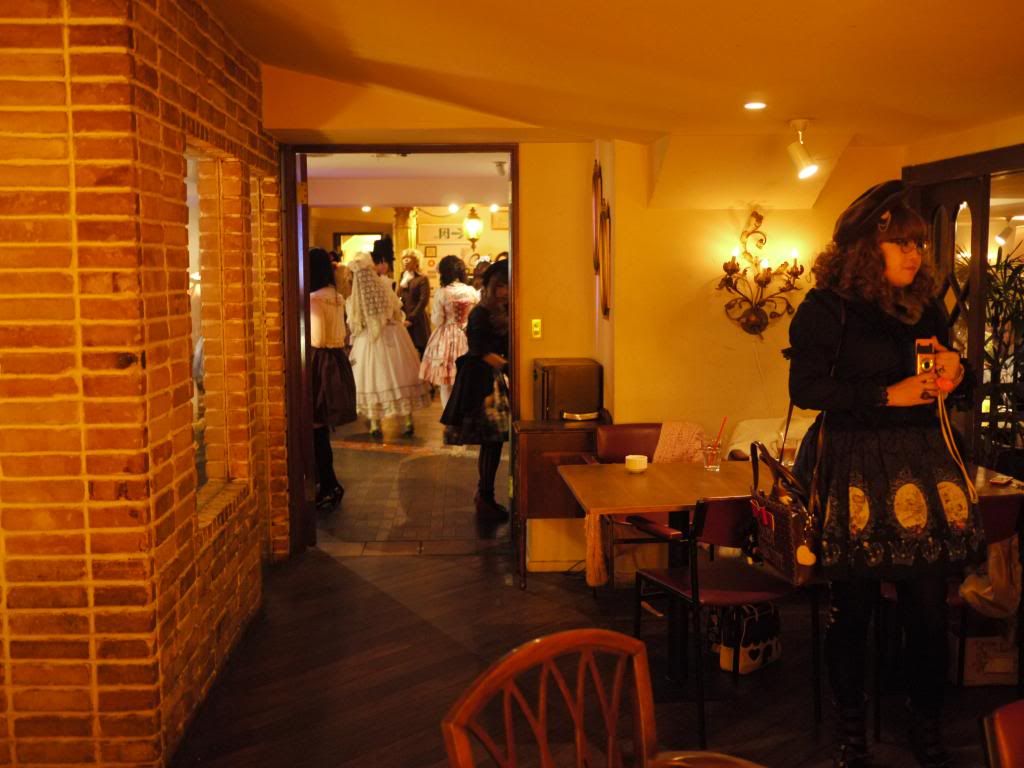 This was the story time by the Triple Fortune designers where they made a long speech about crinolines and their history. They are totally VK/boystyle, not what I expected.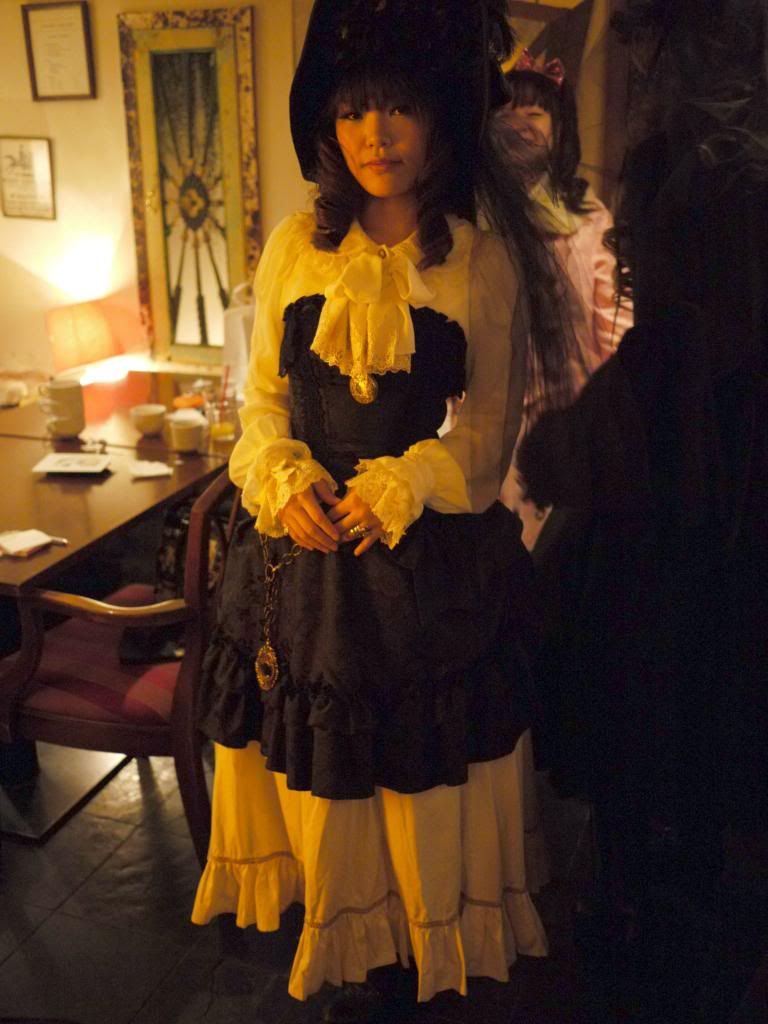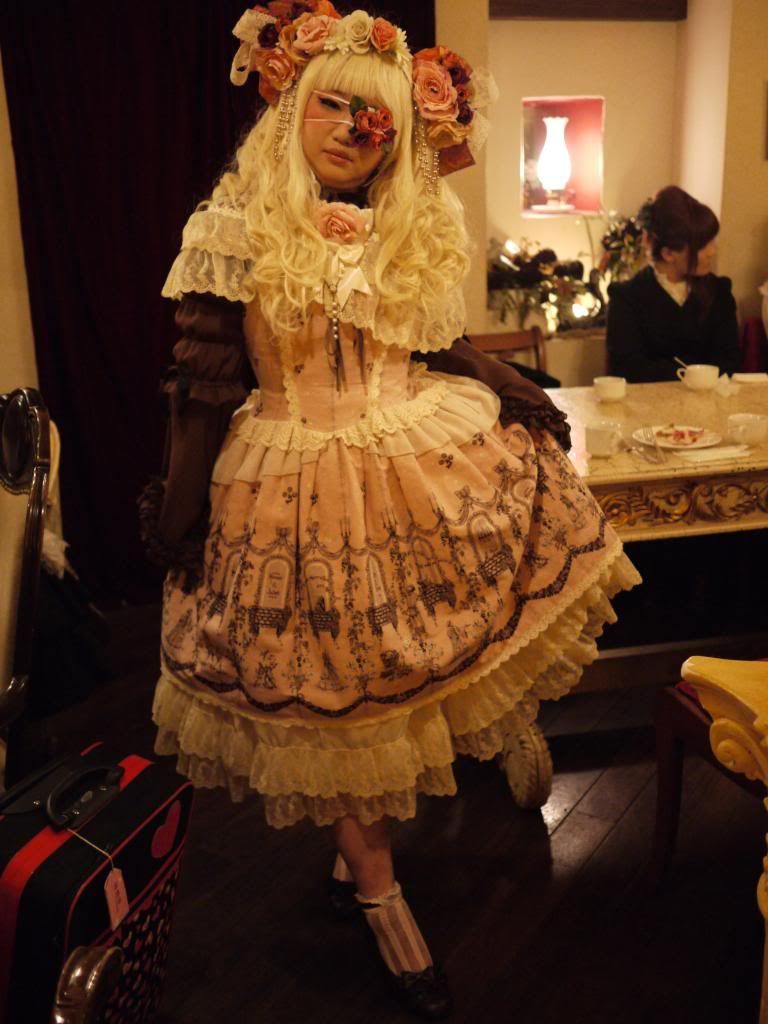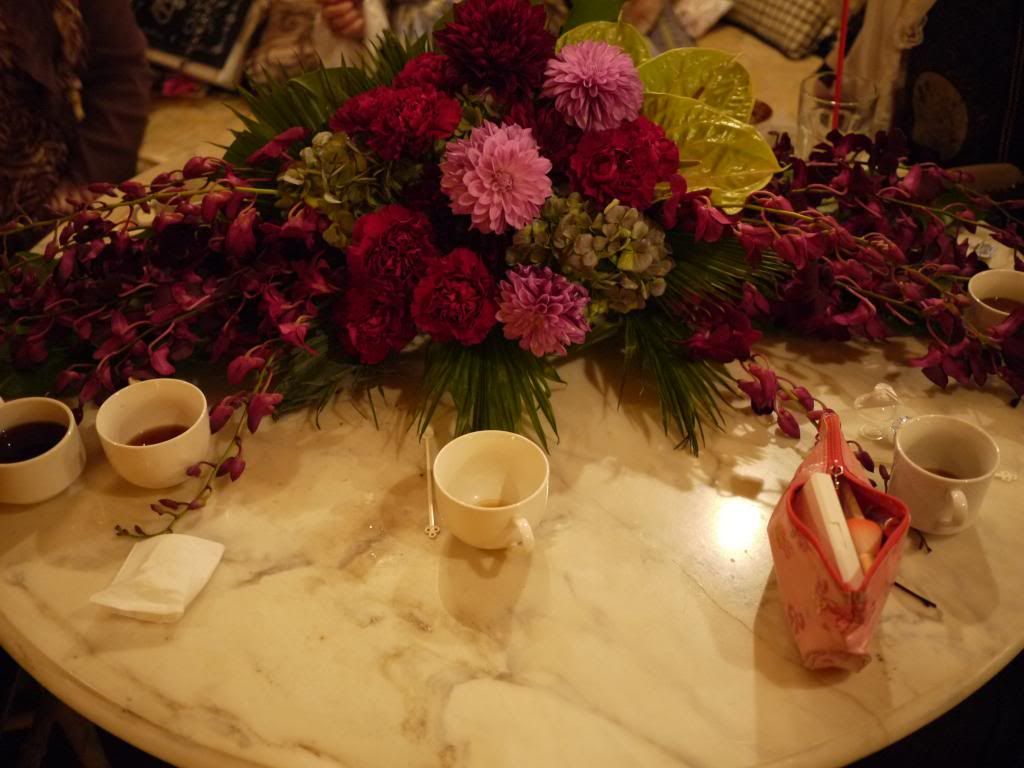 Sapphira looked great as always! She decorated her hat herself!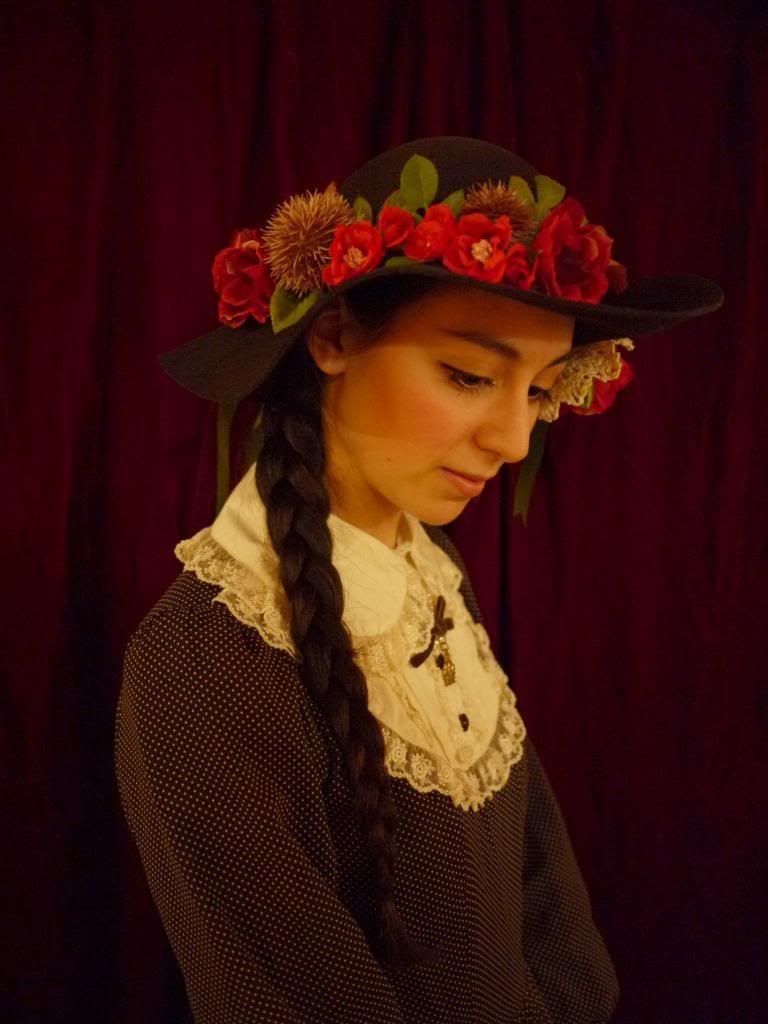 I did another take on mushroom crazy lolitaness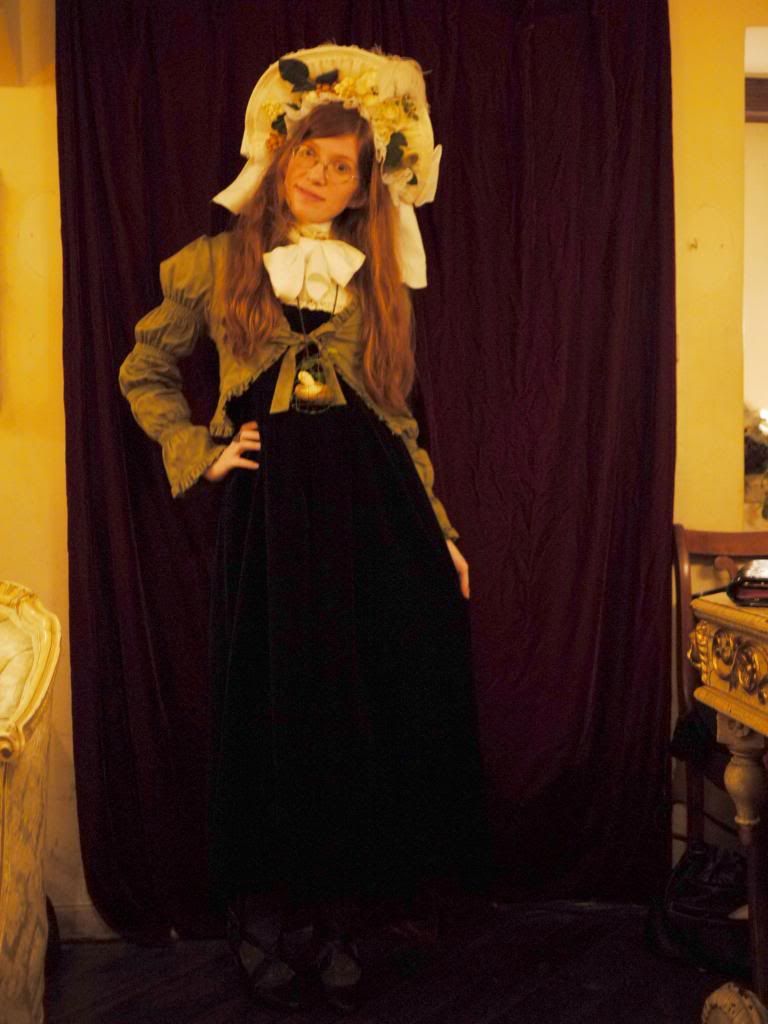 Bonnet: Triple Fortune, mushroom mods by me
Bolero: JetJ
Dress: VM
Necklace: me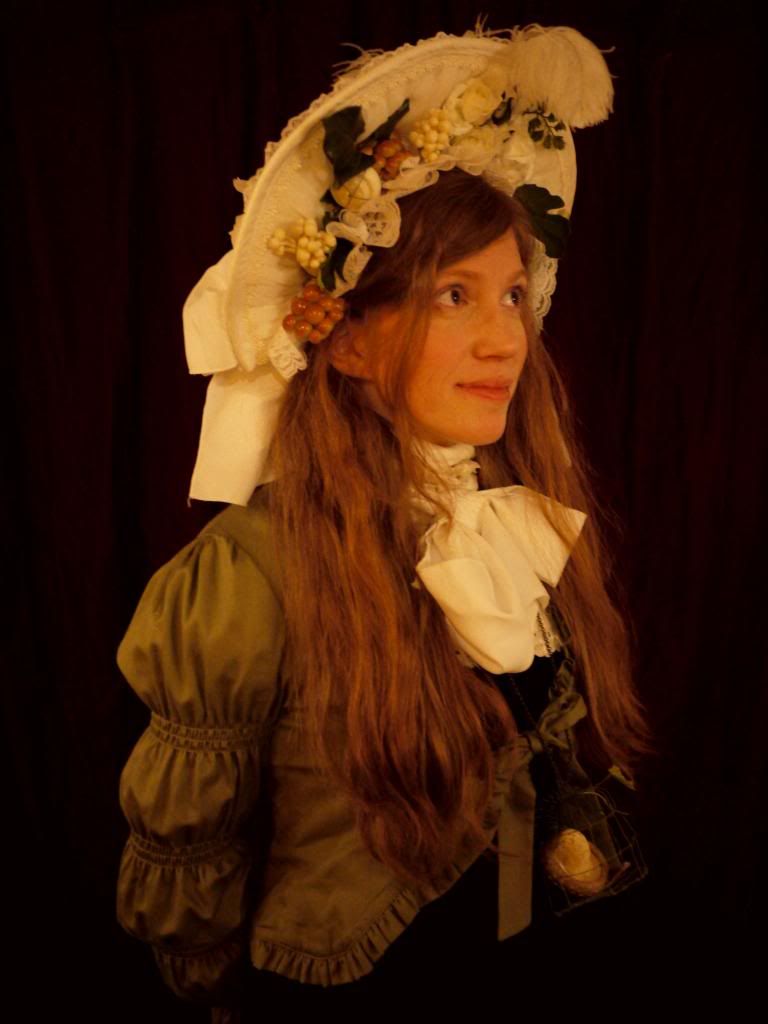 Now time for everyone to gather round the ole Midori for photos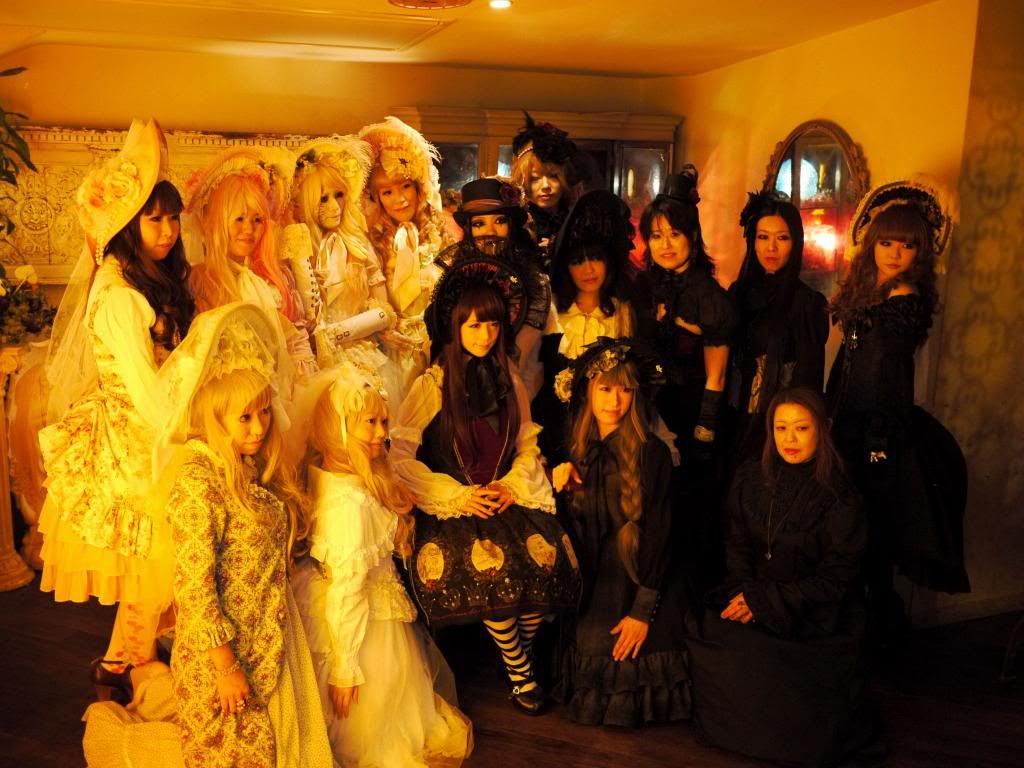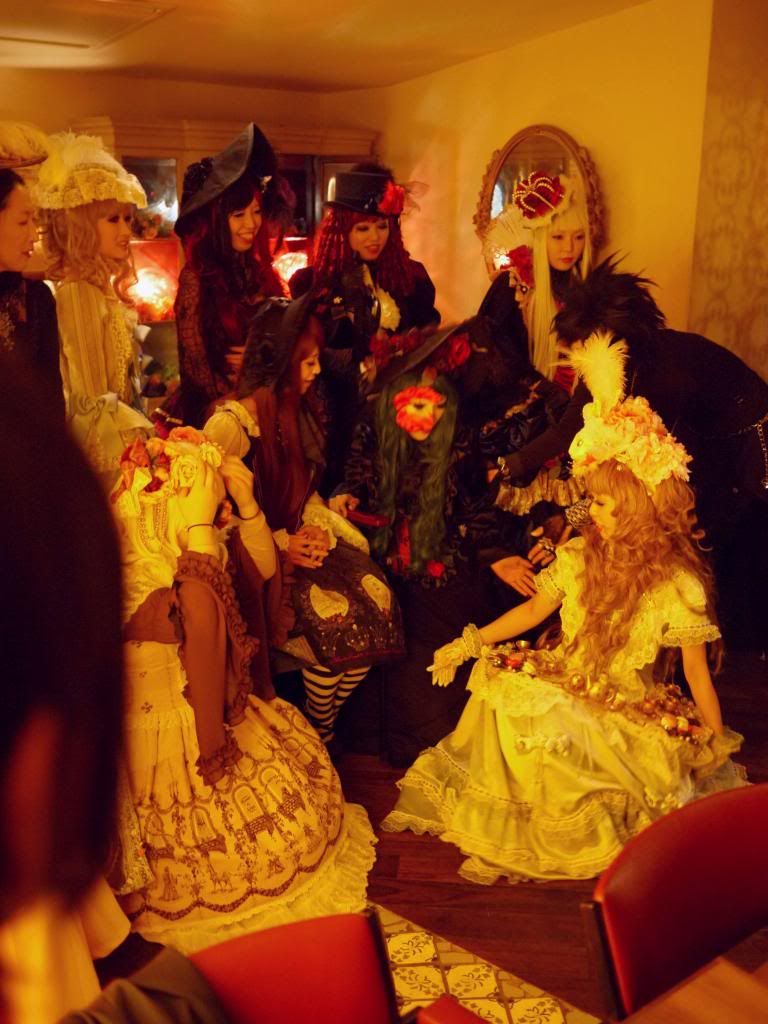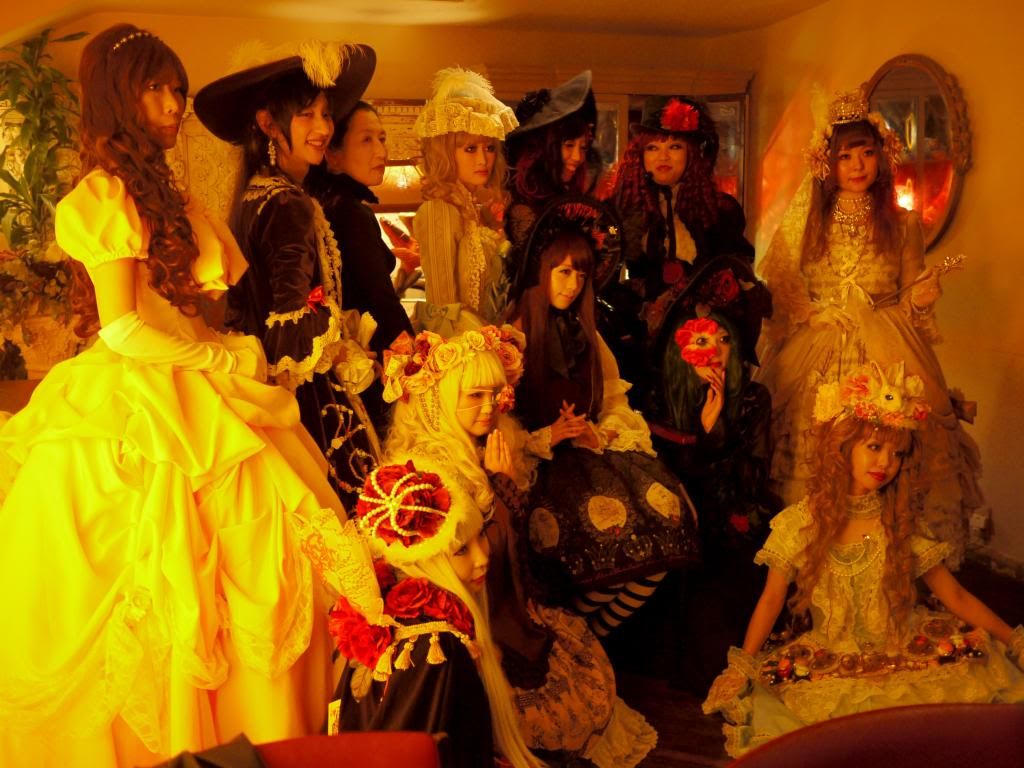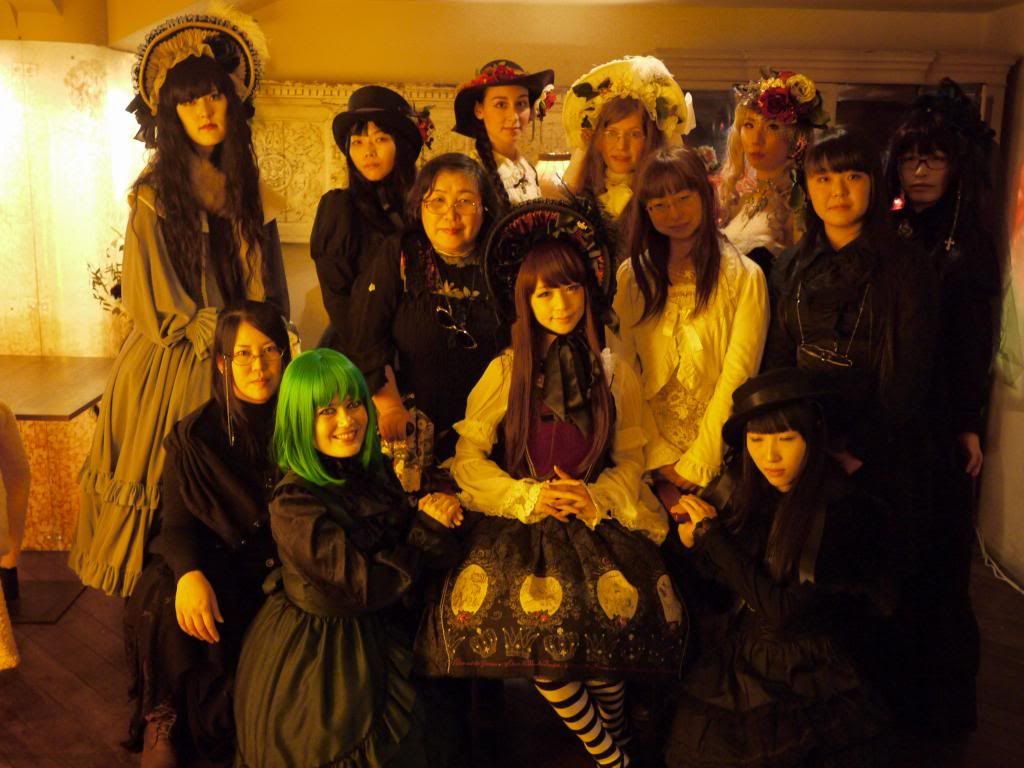 More pretty people! You work it, older goth lady!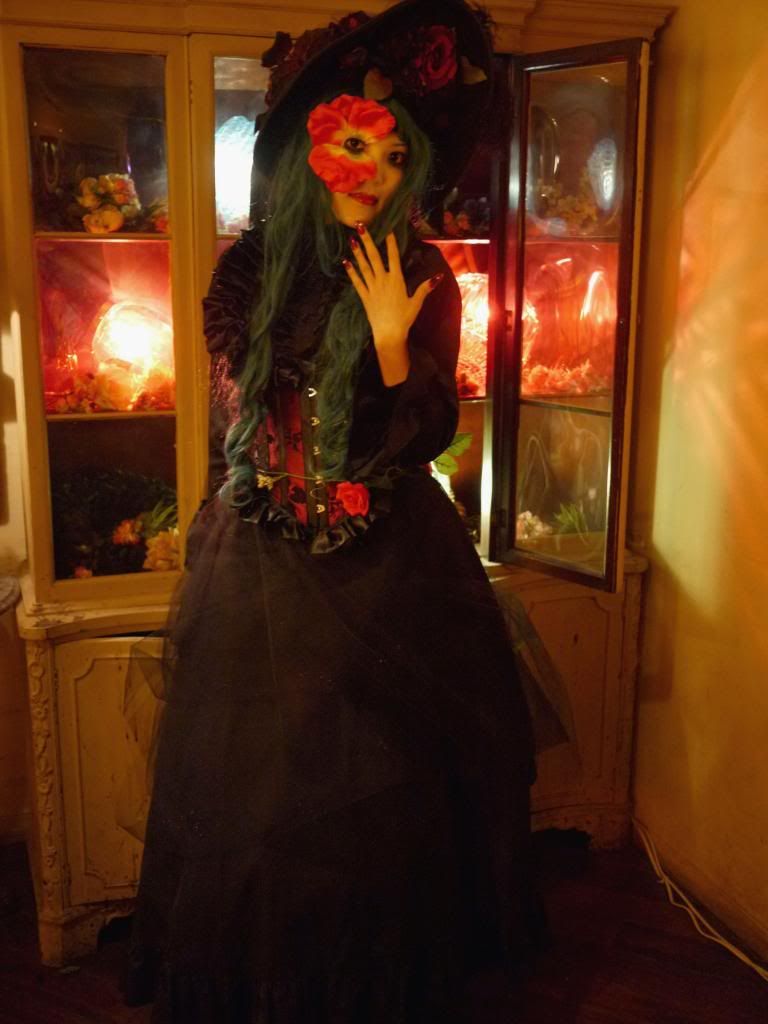 This girl was stunning!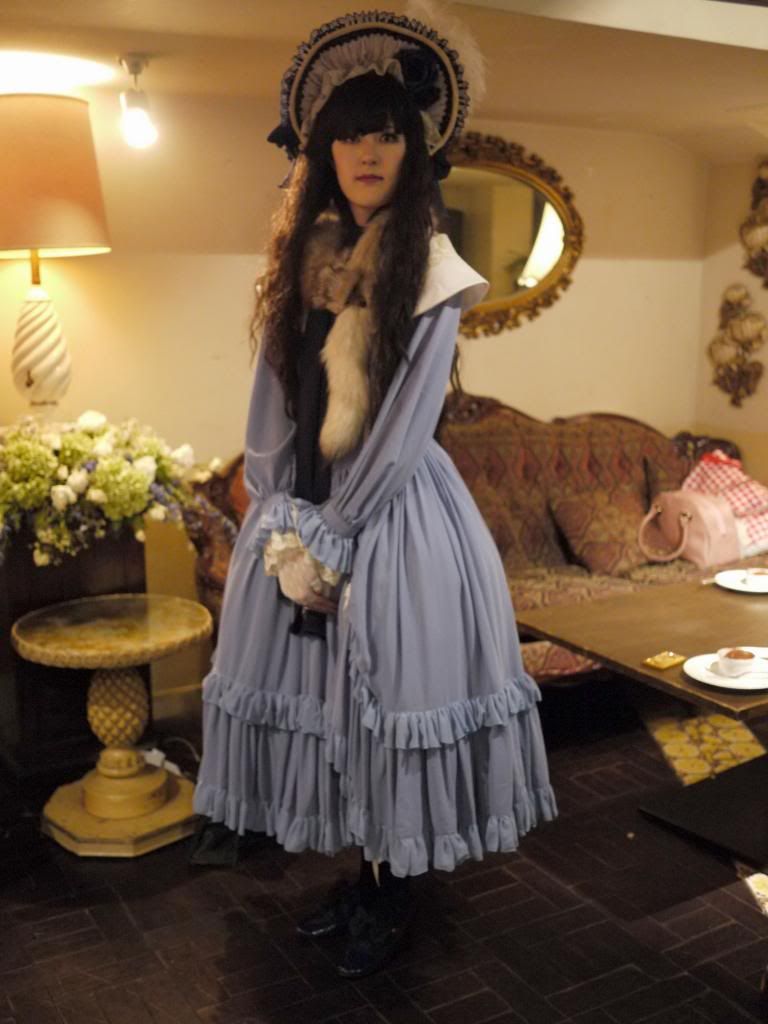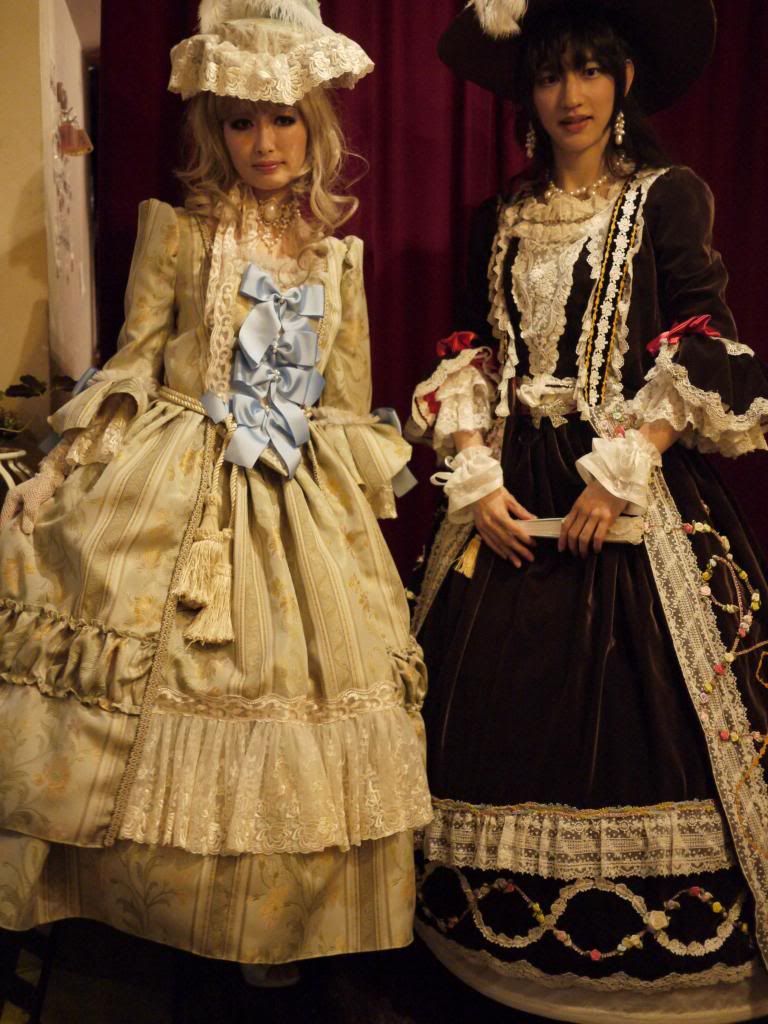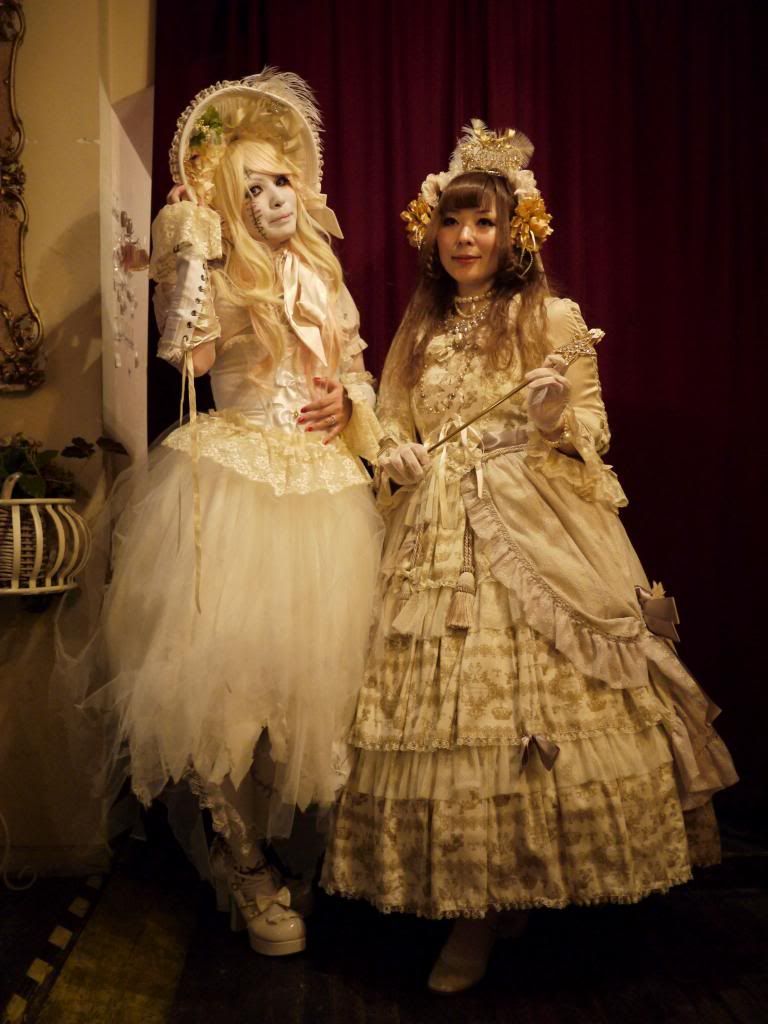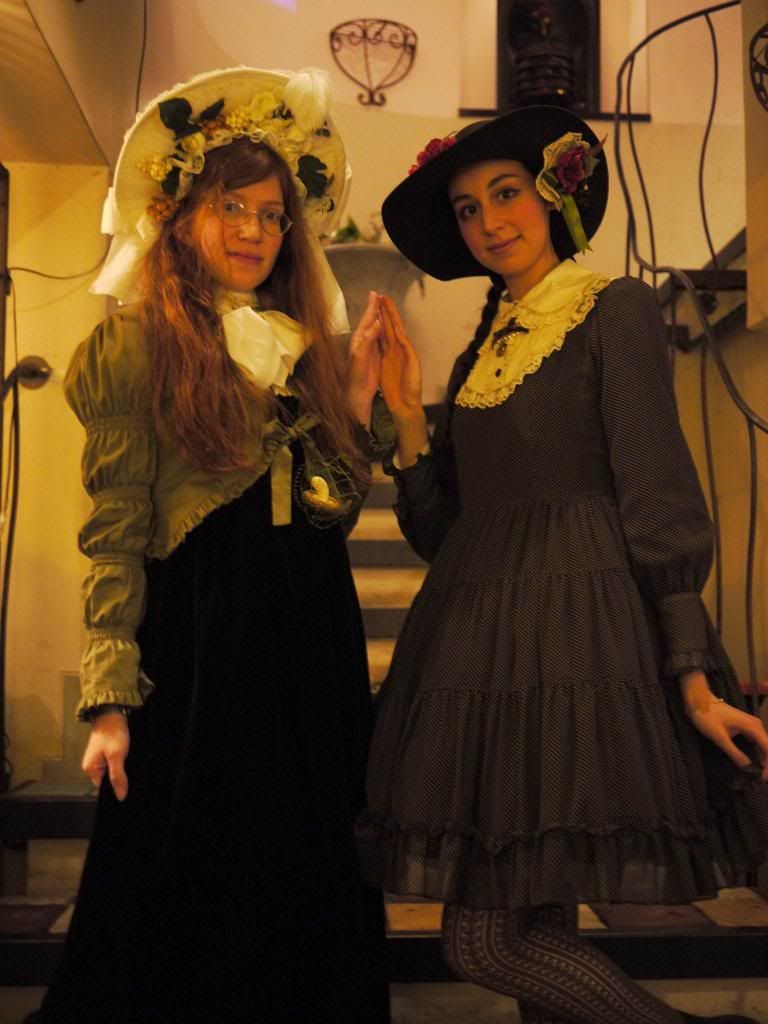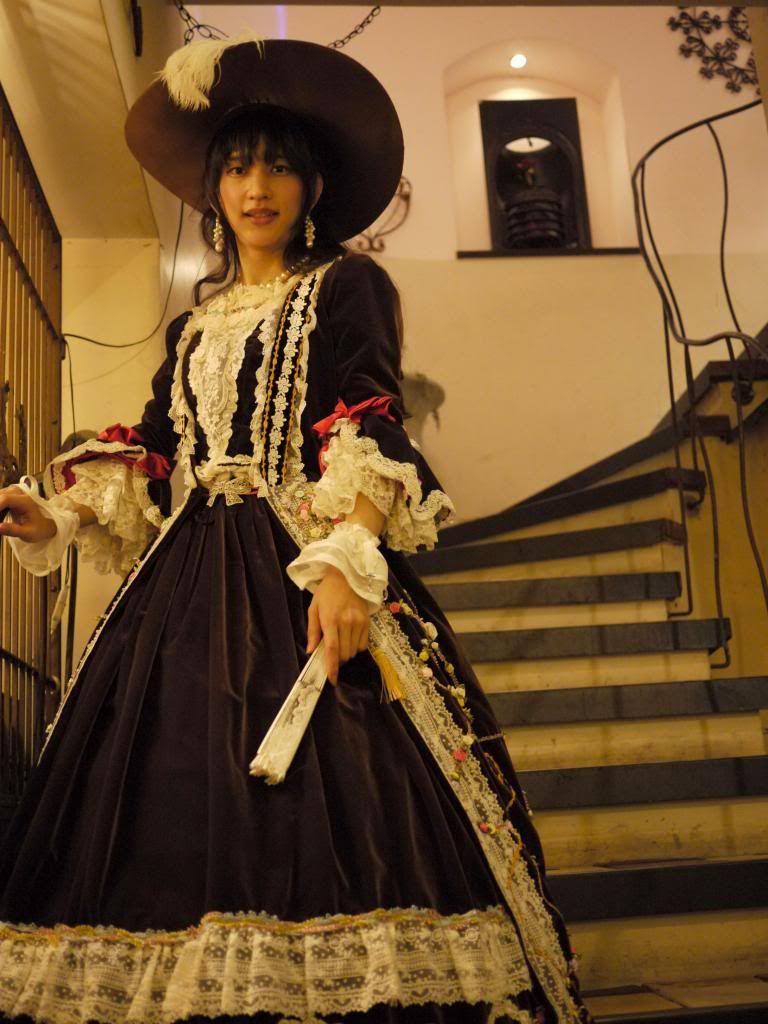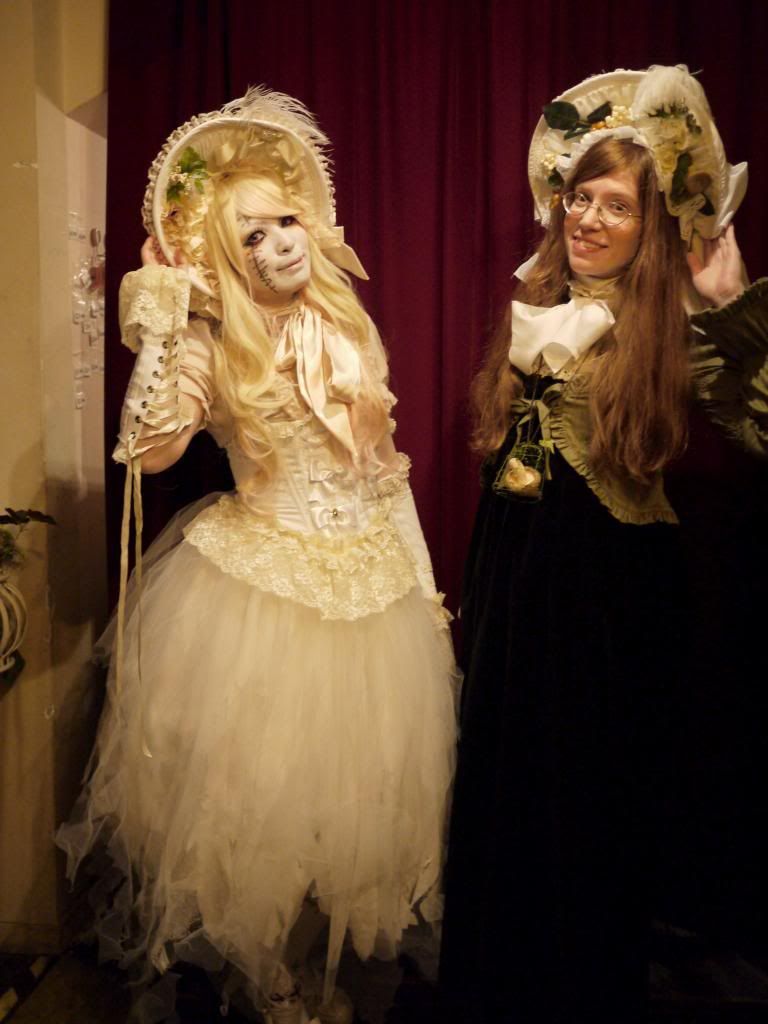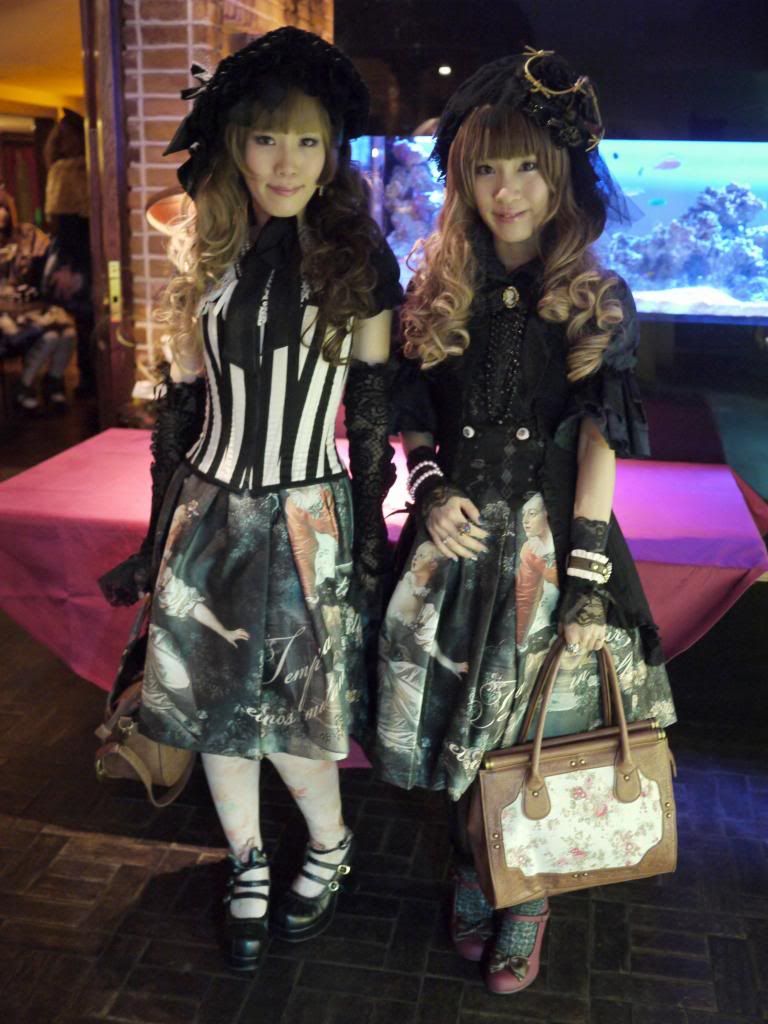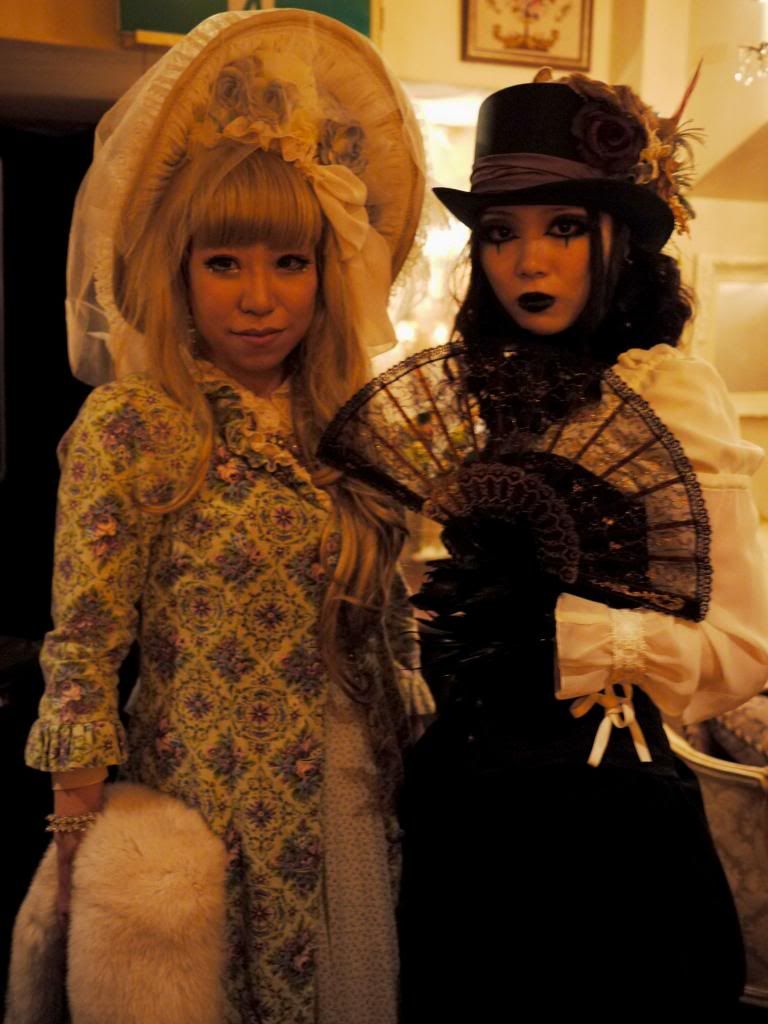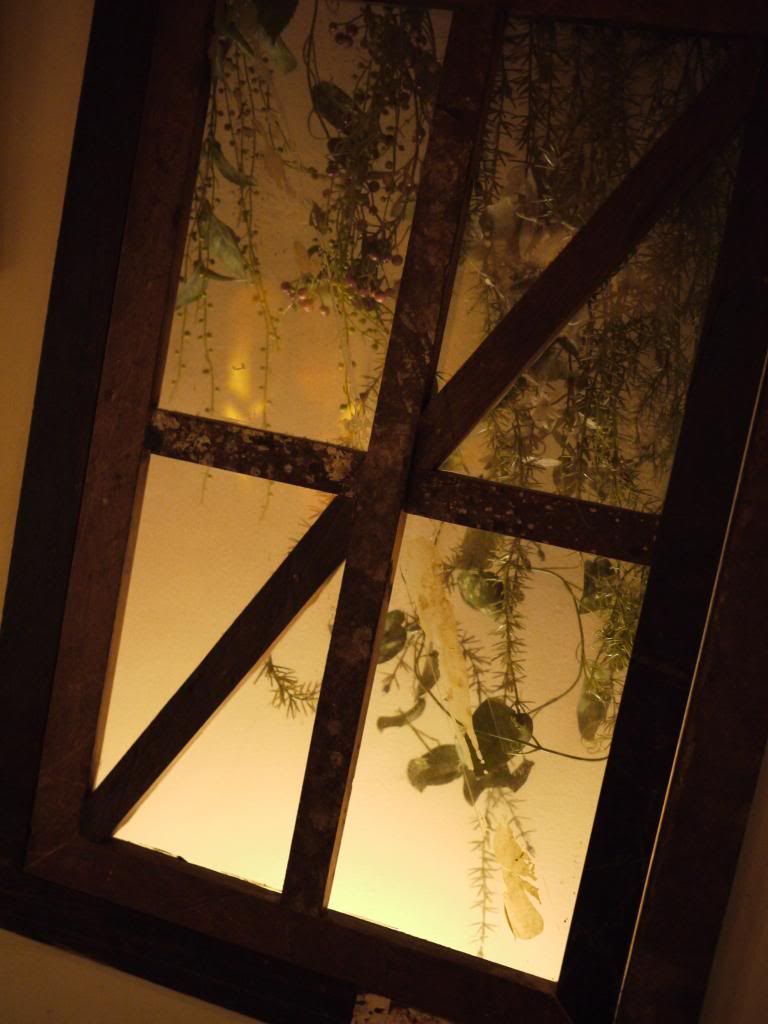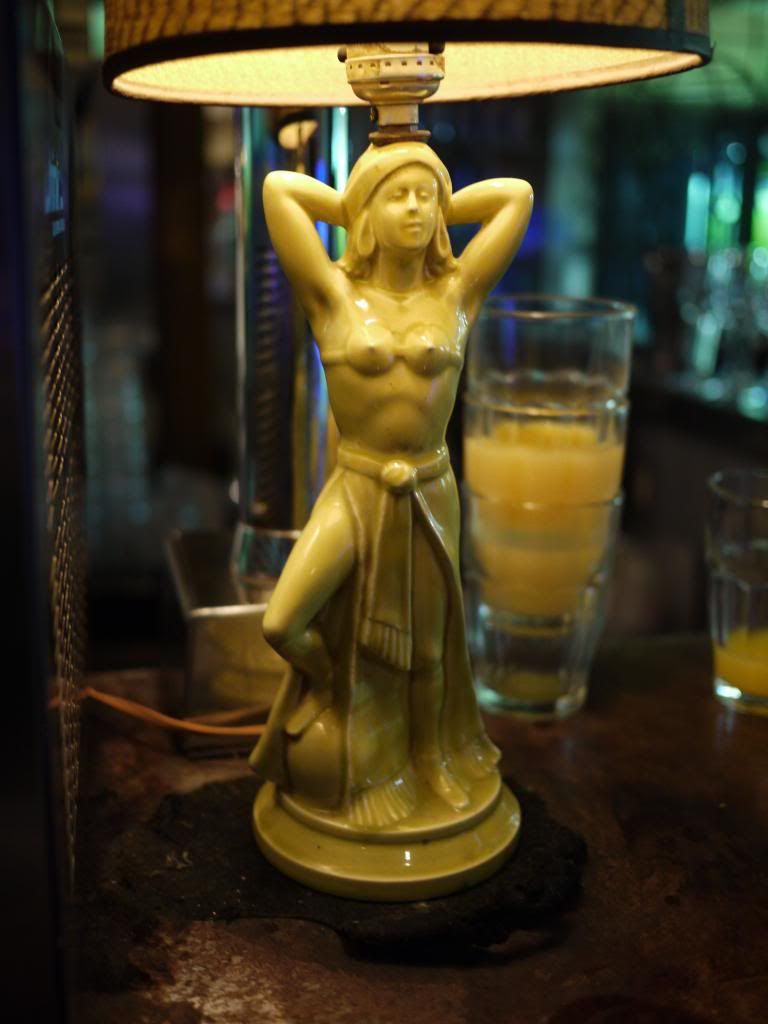 Overall I had a really good time at the party! There was a lot of free time for chatting and photo taking, and admiring everyone's outfits were amazing! The food was good but way too small, but you don't really go to these things for the food. There was a small booth selling Triple Fortune bonnets but they only brought like 10 of them so people had to be entered into a lottery to have to be able to buy them! wtf bring more bonnets than that silly!
I had always wanted to go to a Triple Fortune tea party for the longest time and in November there was one so I knew I had to go! I'm glad I did because there hasn't been one since, only weird concert/fashion shows by the Triple Fortune designer.